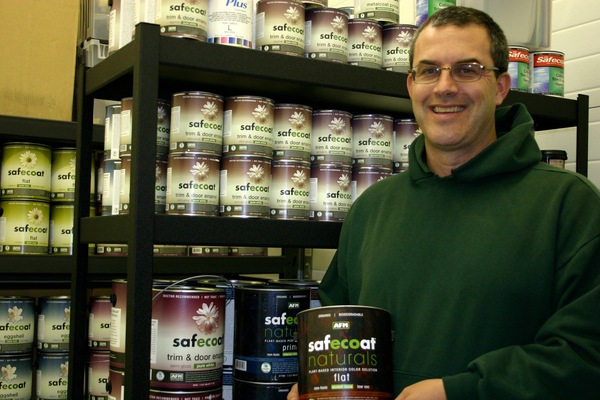 AFM Spot Light on Green With Envy
Norman Zboray created Green with Envy Home Store in Hillsborough, NJ in 2009 with a distinct vision for the future: to provide eco-friendly products that create a healthy home and business environment while protecting the planet.  This sounds really simple but finding companies and products that match the company's health and environmental beliefs has been a challenging yet rewarding experience.  "Green with Envy Home Store was created due to my chemical sensitivity issues and everyone asking me how to purchase "green" products that actually work for their home and businesses."  explained Norman Zboray. Green with Envy Home Store strives to provide the best green and healthy products that are available in the marketplace to its clients.  How do they find these products?  With hard work, testing and their customer's feedback about their likes and dislikes.  "We test every product that we sell at the store and quite simply, AFM Safecoat products have exceeded our expectations" added Zboray.  "The marketplace has become flooded with products but most are inferior and do not live up to the marketing claims from the company."

Green with Envy Home Store has noticed a distinctive change in the marketplace.  The amount of inquires from chemically sensitive clients has been on the increase. "We receive many calls complaining that the client's skin is on fire or the house still has an odor and no one believes them."  The one difference at Green with Envy Home Store is that Norman truly understands the issues that many families are facing with illnesses due to allergies, toxicity and countless other ailments. It is why Safecoat products are one of the keys to his success.